It was a very special Sunday indeed! We attended the final event of the ArtfulScribe Spoken Word Weekender, and even more exciting - we participated in the community showcase!
The Mayflower Junior Writers performed their collaborative poem, Paper Boats, which was inspired by Rabindranath Tagore's poem, Kagojer Nouko (Paper Boats). There were lots of butterflies fluttering away in everyone's tummies, but in the end, everyone performed like absolute stars. This poem will be displayed in the cafe area of MAST Studios for World Poetry Day on 21st March, along with the Mayflower Young Writers response to poet, Czeslaw Milosz's The Gift.
The Mayflower Young Writers shared their individual poems, and the audience was really moved by the beauty and depth of the words. Brilliant performances all round. 
A big thank you to all the organisers for putting on such a fantastic event. Hope you enjoy the photos!
Mayflower Young Writers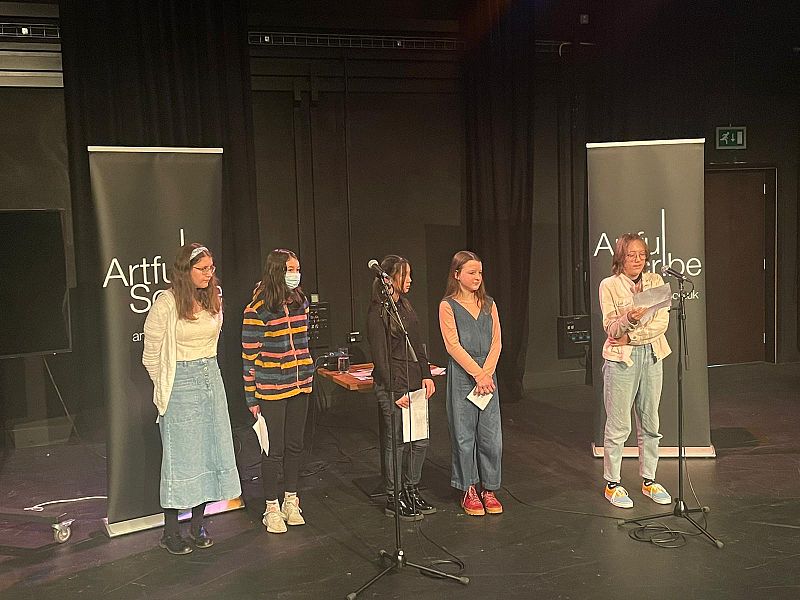 Mayflower Junior Writers