The final session of Crow's Nest before Christmas began with a prompt to 'describe your week as a topping' – answers included a glacier cherry ("I don't like them"), a gross concoction of blueberry and mint sauce, and a frozen over lake with many tiny versions of oneself failing to skate on top of the ice.
After a short announcement to the wider group about an opportunity to write for BBC New Frequencies, we were reintroduced to the topic of last session: ekphrasis, meaning a new piece of art being informed by a previous piece of art as a stimulus.
We spent a moment with six different images and noted down what we saw in or felt about each, including any textures, emotions, narratives, themes or questions they stirred in us. You can find the six images below; they are:
'Horse Frightened by a Lion' by George Stubbs (1763)
'Pecking Pablo' by Frank Bowling (1979)
'Space Walk' by Yinka Shonibare (2002)
'Pumpkin YB-D' by Yayoi Kusama (2004)
'The Persistence of Memory' by Salvador Dalí (1931)
'Pelvis with the Distance' by Georgia O'Keeffe (1943)
Antosh cited ekphrasis as a nice unplanned 'way in' to writing, and the group found it productive to develop random thoughts on paper to see where it would take them. Anna imagined the conflict between the horse and lion but for human characters, while Vic found they could explore many associations through observing colours in the artworks.
We were tasked next with writing a piece that incorporated six ideas from our artistic notes, which could be in a compilation of vignettes. After this activity, everybody in the group shared something from our original notes – a theme or concept or word – then individually wrote a sequence of responses to each of these offerings:
- Snakeskin, like a shell
- Time is the overwhelming force
- Betrayal & backstabbing
- Emotional perspective on things
- Concepts turned into objects
- Sharp
- Fragmenting
We still had ten minutes left after that so naturally decided, with it being the last session before the holidays, to once more recycle our notes to write an ekphratic Christmas carol: likely a less than cheerful one, given some of our dark suggestions.
The result here contains a concoction of couplets and verses collected in at the end and was incongruously read out to the sound of jingle bells:
Astronaut coils hung in boughs,
Like intestines repurposed for festive intentions.
Disembodied voice singing,
Echoes down an empty hall,
Open up the creaking doors,
Enter into a haunting Christmas ball.
Old man lightning melting the snow,
Waiting for the angels to drive by.
The angel's blood dripped down the tree,
Bringing nightmares to all that see.
If you leave me this winter,
It'll hurt more than a splinter!
On that note, Merry Christmas! Crow's Nest Creative Writers will return for its second term in the new year.
'Horse Frightened by a Lion' by George Stubbs (1763)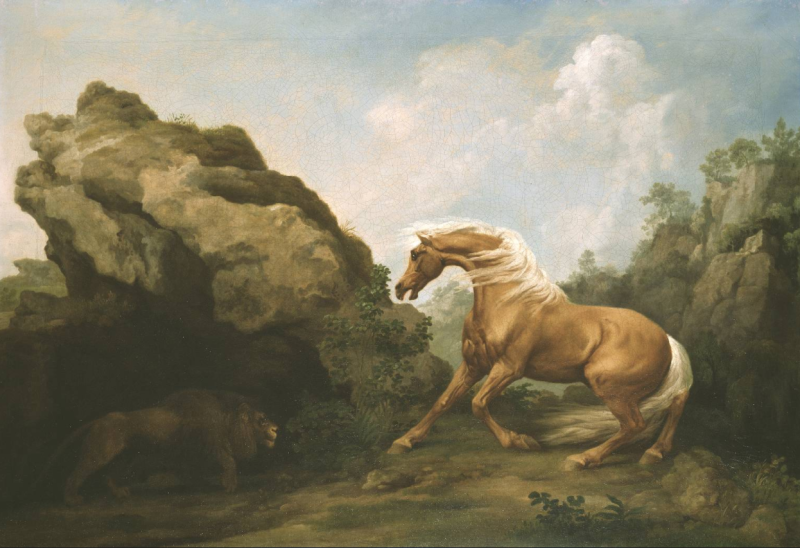 'Pecking Pablo' by Frank Bowling (1979)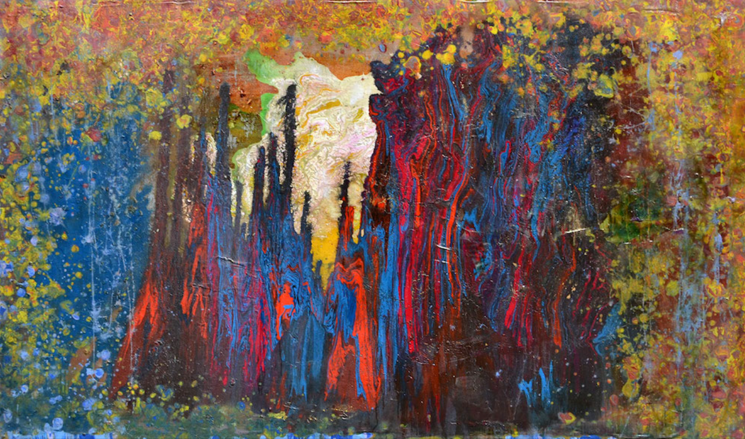 'Space Walk' by Yinka Shonibare (2002)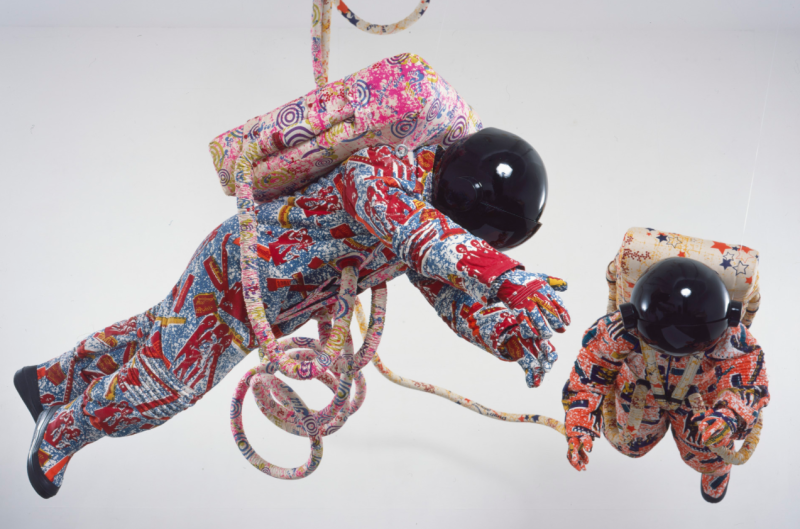 'Pumpkin YB-D' by Yayoi Kusama (2004)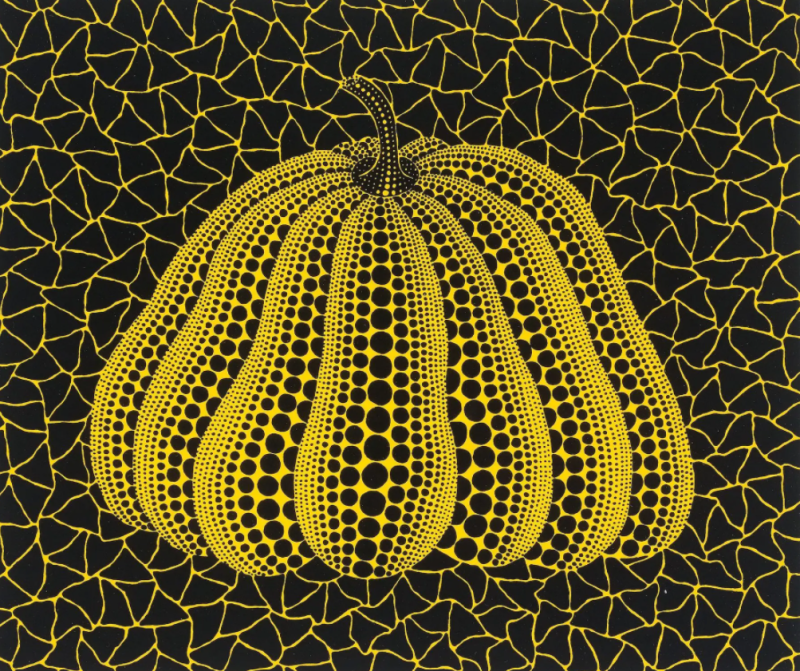 'The Persistence of Memory' by Salvador Dalí (1931)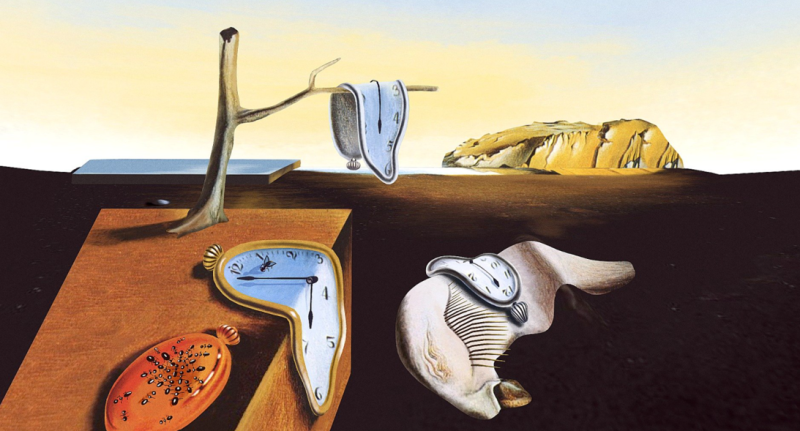 'Pelvis with the Distance' by Georgia O'Keeffe (1943)