Junior -  14 Young - 10

Hola! Bonjour! Kon'nichiwa!
It was a pleasure to be joined by Cheryl Moskowitz this week, a children's writer and poem who works with translation.
Within both our groups we know to some extent a whole host of languages and as writers why should we limit ourselves to just the one?
We are influenced by all the languages and cultures around us, as the English language itself is. As is often quoted, English is a language that lurks in dark alleys, beats up other languages and rifles through their pockets for spare vocabulary. We find roots for words from latin, german, french, norse, japanese, indian, and so many more.

We started each session by thinking about what our own names mean, which often are influenced by languages other than English.
Do you know what your name means? Is there a particular significance to your family? Perhaps you want to try looking up the meaning of your name and pondering on whether it fits you. We have a lot of beautiful friends in our groups, which I think fits.
In the Junior Writers we used the work of Rabindranath Tagore to look at translation. He worked in both Bangla and English. Only Susmita could read the Bengali script but when she read it to us some were able to find familiar words and even more when the transliterated version (phonetically spelt out) was presented.
The Young Writers went through a similar process of going from a language none of us understood through to the English translation, though we started with the Germanic alphabet in this Polish poem by Czeslaw Milosz.
Although we didn't speak Polish, we managed to assign the correct English word to the Polish with a remarkably high accuracy rate. It's amazing how the language tree can aid us there. For the most part in the Young Writers group we were all familiar with languages on the European branch of the language family tree, where Polish also resides - French, Spanish, German, Albaninan, Russian. Somewhere in our brains, that knowledge helped us identify words in a completely foreign language to us.
We rounded out the session by writing a poem about A Time So Happy (or other good moment). The twist was that we had to include a second language in the poem.
To end this blog, some of our favourite words in any language:
Keshigome (rubber in Japanesse), Krasavita (beauty in Russian), Bonhomme de neige (snowman in French), Drôwle (fun in French), Oui, Bibliotechque (library in French), Pizza, Chicken Nuggets, Food, Gateau au chocolat (chocolate cake in French), Him (snow in Bengali), Sacapuntas (pencil sharpener in Spanish), Bhalobasha (love in Bengali).
Thank you very much to Cheryl for a fascinating session.

Junior Writers try to find meaning in Bengali script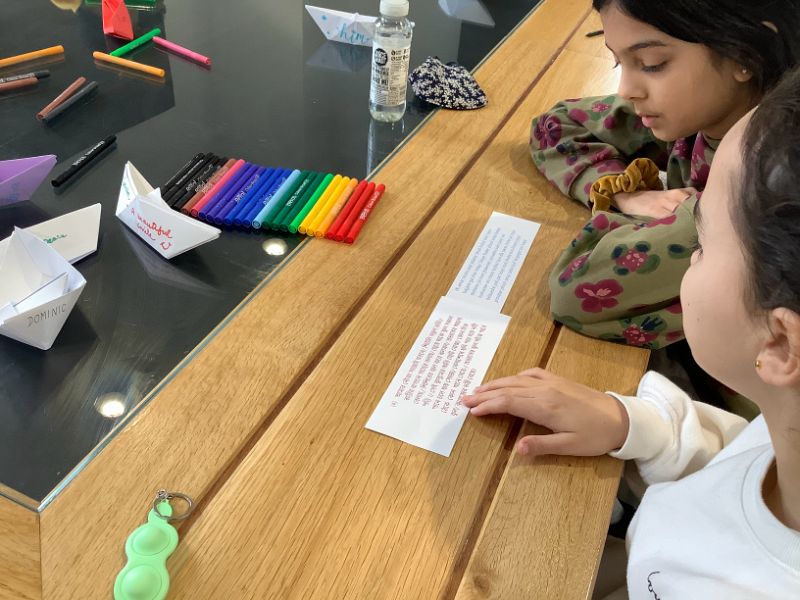 Junior Writers try to find meaning in Bengali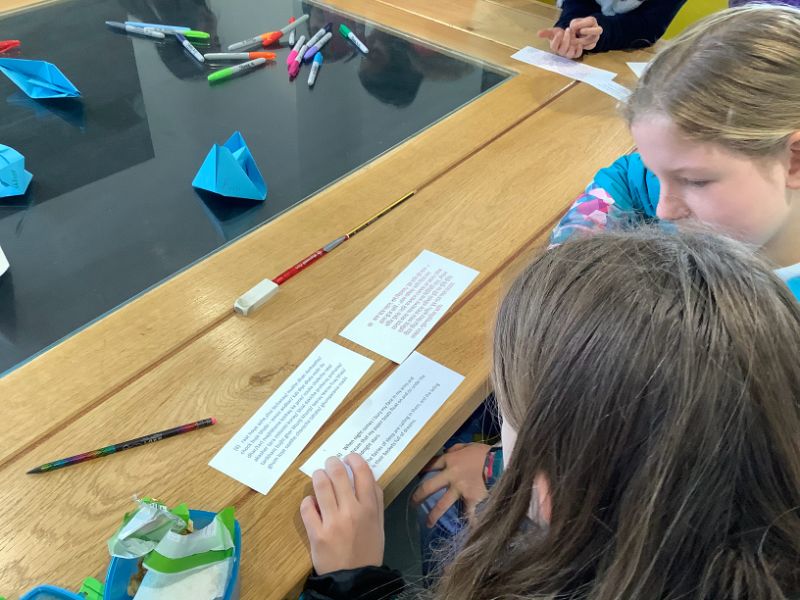 Young Writers try to find meaning in Polish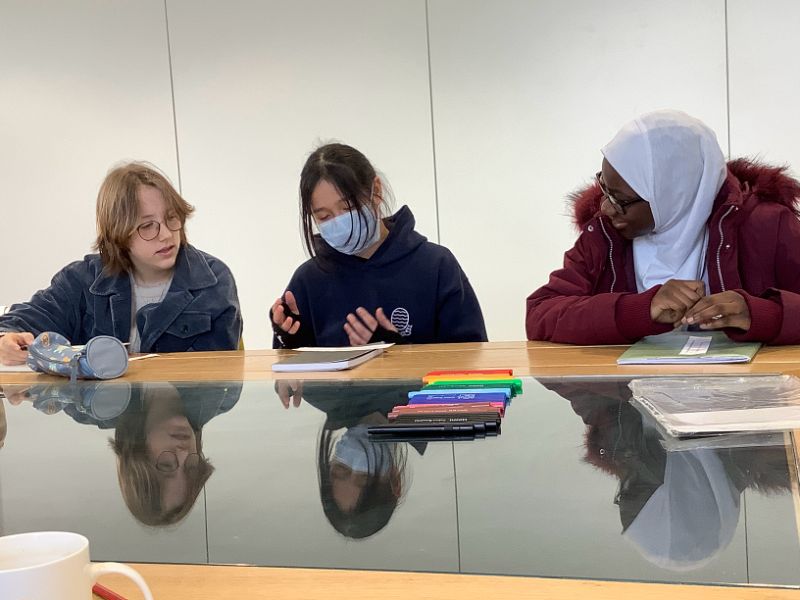 Young Writers making happy dual language poems