Here are some wonderful poems by the talented group of junior writers for WORLD BOOK DAY.
World Book Day by Amaira Deotale
World book day, you know about books
Our book is short stories by the children and for the children
Read please you do
Love books, yes I do
Dictionaries are interesting
Books are lovely
Outstanding our books
Opens a new world
Knowledge in books
Day we celebrate
About books
You know
World book day by Eva Deotale
Wow, we love reading
Okay, all right, I shall read the book slowly
Really so much fun, I never knew
Lots of books, Oh my god!!!
David walliams, oh he writes lovely books
By now, I have heard enough of other's books
Our book is Short stories, which we authored, is fantastic
Oh my, this book is interesting
Know all when you read it
Don't you know about our book
Amaira my twin sister wrote it
Your and mine books are interesting…I am sure
Acrostic Poem by Diptanshu Dutt
William Shakespeare
Oscar Wilde
Roald Dahl
Lion King
Dexter
Ben 10
Oliver Twist
Old Man And The Sea
King Midas And The Golden Touch
Da Vinci Code
Alice In Wonderland
Yes Day
Photo by Gülfer ERGİN on Unsplash 
Poem by Stuti Chauhan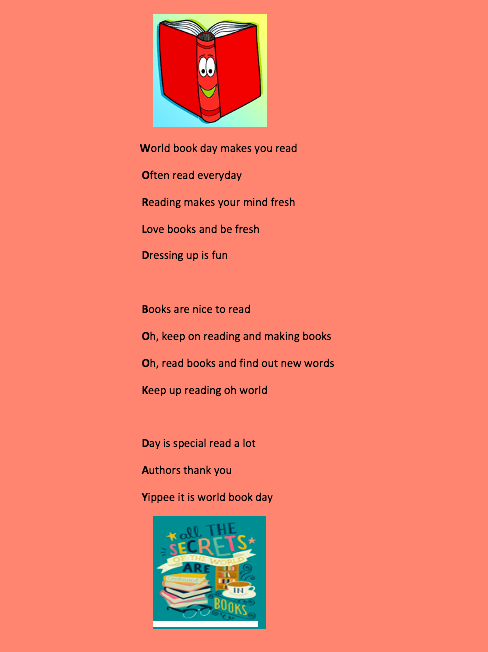 Poem by Arsh Agrawal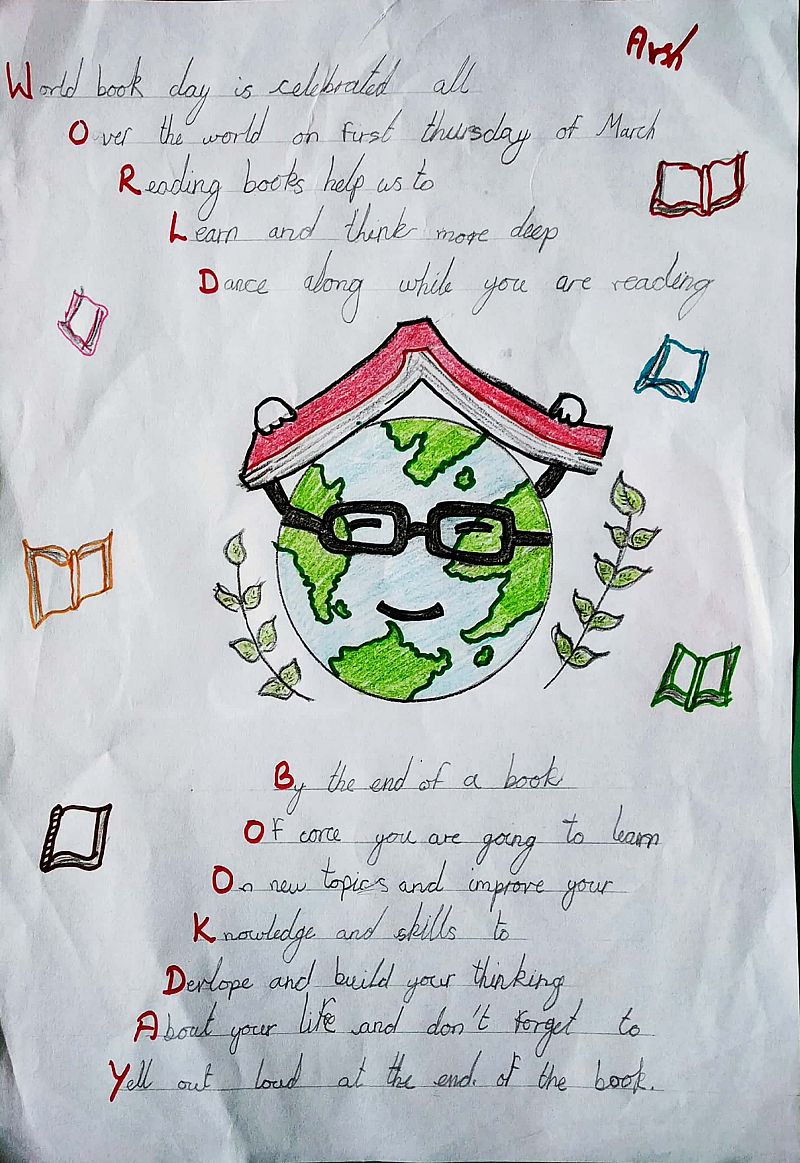 Poem by Neel Dhunna