Junior -  12 Young - 9

Energetic is one word which could be used to sum up the Junior Writers this week as we broke off into groups to complete the collaborative poem we had started last time.
It's on weeks like these that I don't think I can accurately portray what happened in session because so much happened! Writing can be done with single minded focus, or it can be hours spent staring at a blank page, or it can be throwing ideas about in a chaotic whirlwind until you strike gold. That's what this week was as we came up with what we'd like to put in our paper boats, how they'd sail, where from and to.

It was a messy generative session but at the end of it we had a complete poem, interwoven with different languages we collectively speak, ready to one day be displayed in MAST. So keep an eye out in the cafe in the coming months.
The Young Writers were a bit more laid back when Susmita presented us with a tome entitled This Is Me for us to fill. This massive book filled with blank pages courtesy of CAMHS will be with us for 3 weeks before going on a journey around Hampshire. Wherever it goes, young people will fill it in and eventually it will be part of 15 such books in an exhibition in September.
Thinking about the prompt of 'this is me' we started by making a list poem of song titles - a 5 song playlist of yourself.
This was followed up by 'Myself as…'. We'd previously done this poem prompt at Hands On Humanity and still had some of our poems, which were all inspired by nature then, so our challenge this time was to be a different object or in Katie's case, experience. Katie chose Myself as a Musical, the line about everyone having a story was particularly poignant for the first page of the book.
We were writing right up to the last moment in order to add Myself as a Raven from Shani, My Mind as a Melody from Amelia and Myself as a Sloth from Sofija.
I can't wait to see what else we add to this book.

Writing 'Myself as...'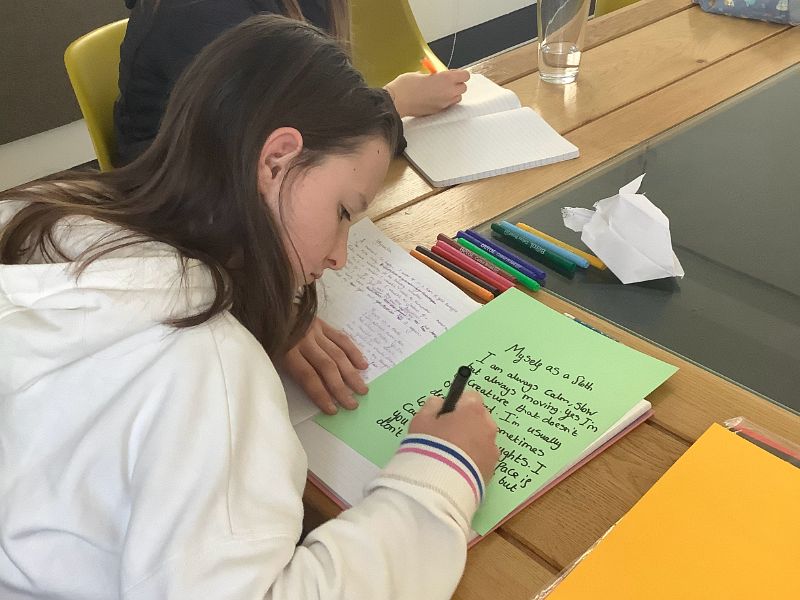 Filling in the first page of This Is Me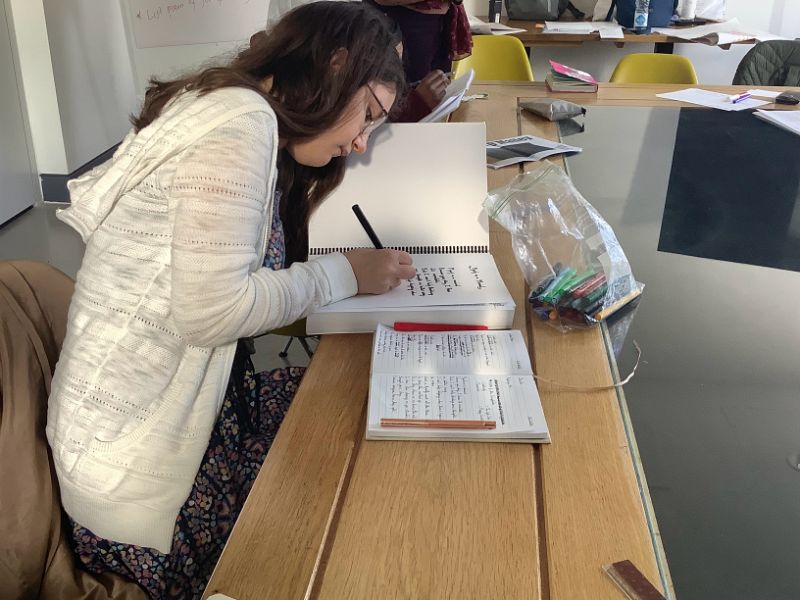 Creating the collaborative poem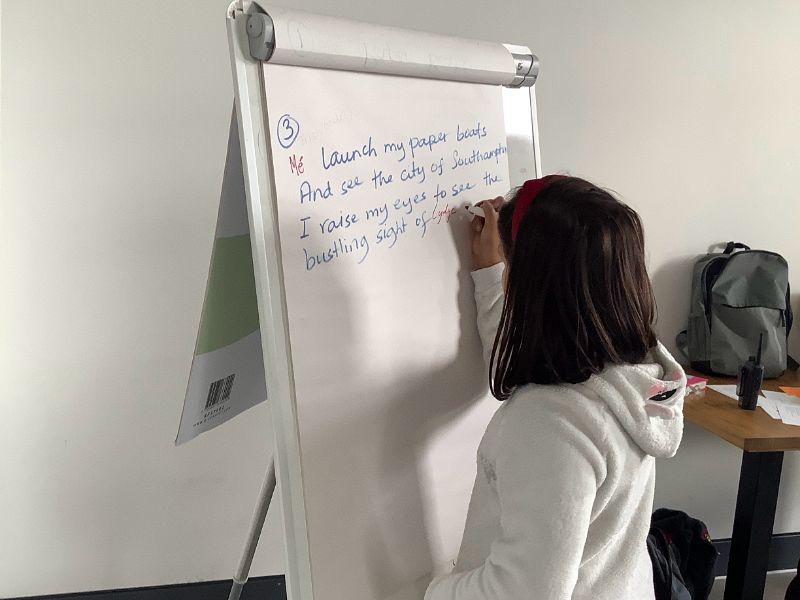 Creating the collaborative poem