Junior Writers Club Acrostic Poem
Our group loves writing Acrostic Poems! And they are experts at it, can write it even in their sleep! 
Here are some wonderful examples of their acrostic poems, and it's also lovely that they've expressed how they feel being part of the online writing group! Enjoy!
Acrostic Poem by Diptanshu
Junior writing club, not be
Underestimated
Now
I know from my experience
On the contrary I have
Rapidly approached my goal
Whenever I get
Really bored, drawing
Is my passtime
That is how to not keep bored
It is equal to both writing and drawing
Never ever
Give up on this
Club
Look
After yourself
Behind there is a key to learning
Parth's poem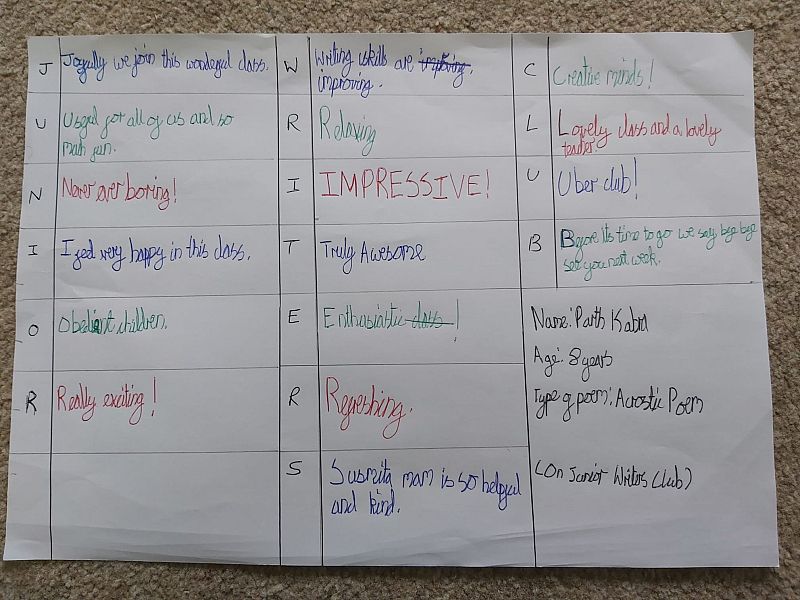 Arsh's poem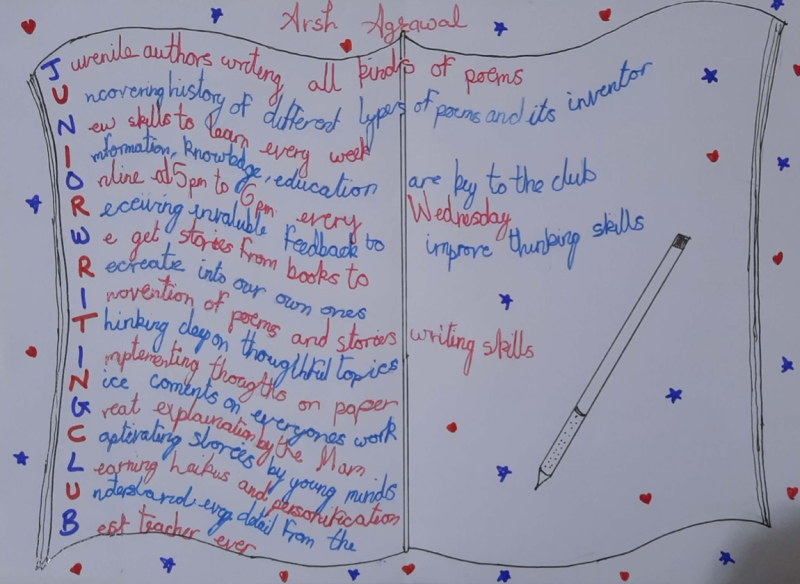 Ansh's Poem