This week's session of Crow's Nest began with a prompt to describe our week as an animal – our laid-back answers included 'a panda chilling on a tree, chewing on some bamboo', 'a sloth that is very bored' and 'a nocturnal animal that doesn't come out of hiding much'.
We were introduced to two poems by James Tate – Never Enough Darts & It Happens Like This - and continuing the trend set by the check-in, we were asked our opinions on the depictions of the animals in each.
Considering what different animals would be like as narrators, we came up with a list of characteristics including 'cheeky', 'nonchalant', 'confused', 'dubious', 'chill', 'awestruck', 'talkative', 'up to no good' and 'trying to be scary'.
We then crowdsourced animal movements and placements including 'a t-rex is in my bed', 'a lizard is crawling on the ceiling', 'a cat is on my head', 'an axolotl hanging on to you', 'a creature growing out of a mound of dirt in the middle of the garden' and 'a turtle appearing from a berry bush'. Our task was to write about one of these situations from the perspective of a narrator with one of our listed animal characteristics.
Here was Vic's writing:
A cat sat on my head
And a cat doth appear all alone, hee hoo
Takes my head as a personal throne, hee hoo
I walk into town
With a dubious crown
Til my head remains nothing but bone, hee hoo
Next, we read "Hope" is a thing with feathers – (314) by Emily Dickinson. We were asked for other emotions we could explore metaphorically like in the poem. These included 'peace', 'fear, 'rage', 'happiness', 'apathy', 'anguish' and 'pride'. Our task was then to explore these as an animal or through some metaphor relating to nature.
Finally, we took part in a jukebox free-write. We suggested songs which then played in the background as we wrote, our task being to try and connect the threads inspired by each into a cohesive narrative or vibe.
Our duologues have been sent along to the youth theatre here at MAST, who we will join next week for a chance to see our writing up on its feet.
It Happens Like This by James Tate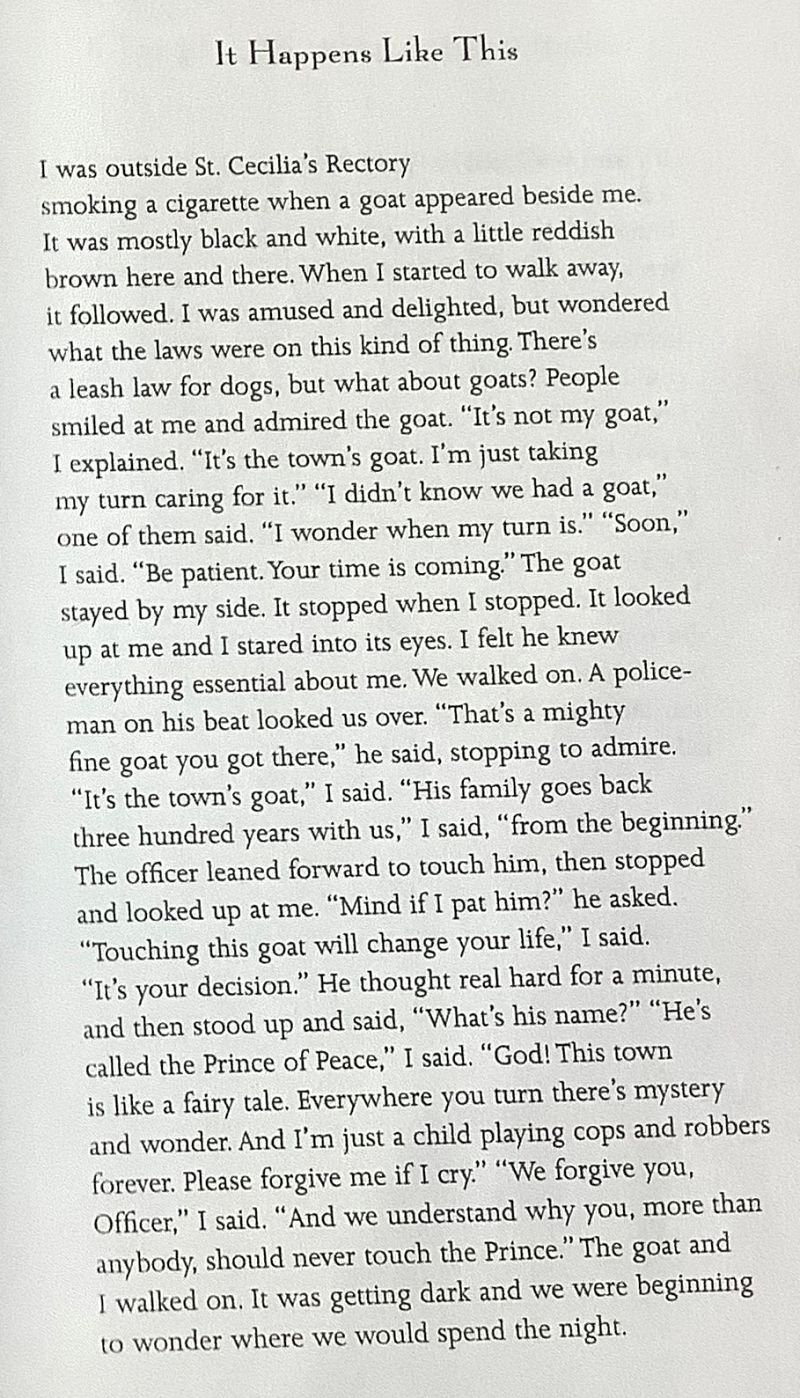 Never Enough Darts by James Tate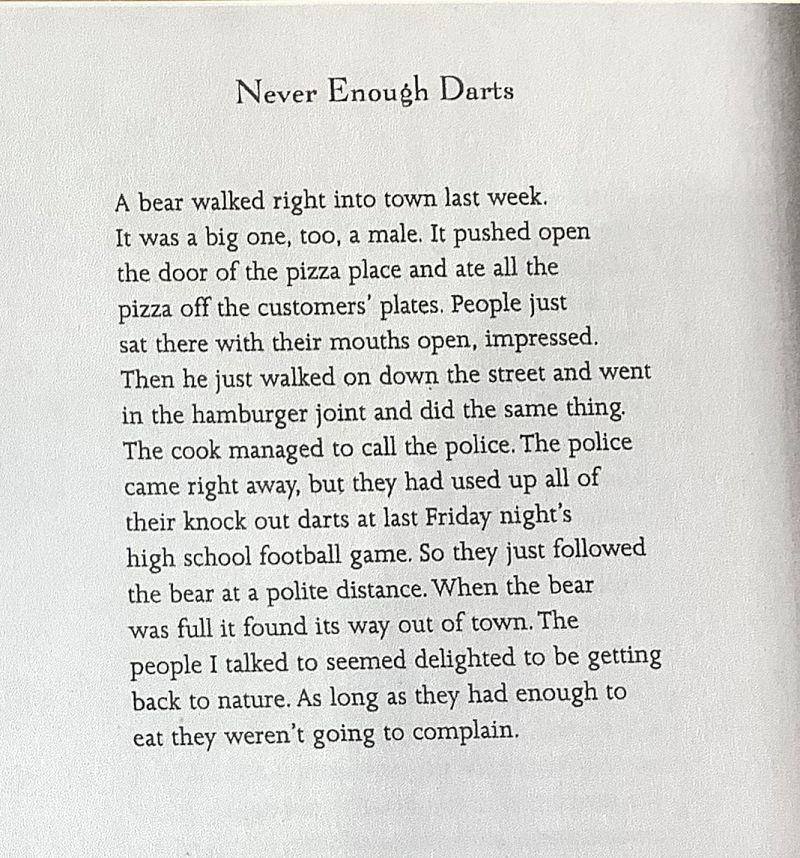 "Hope" is the thing with feathers - (314) by Emily Dickinson