Attending:
Group 1 – 11
Group2 - 10
It was wonderful to return to the Mayflower Theatre on Saturday and welcome a new term of writing workshops for the Mayflower Young Writers. It was great to see new faces, and our older members. Everyone made friends very quickly, which I think is a strong feature of the Mayflower Young Writers. The group is warm and very supportive of each other, and we love to have a laugh. 
One of the things we introduced for this year is the Wish Box. As this is a young writers' group, it is important for the young people to have a voice on what they'd like to learn, what activities they'd like to do. This box will be present during all our workshops, and everyone will be encouraged to add a suggestion, a prompt, an activity or even feedback on how the session was run. 
Everyone contributed to designing and decorating the box with both groups adding their distinctive styles to it, can you tell which side is designed by which group?
We also did a bit of introspection on who we are and what we like to do. After thinking about the things that define us, what interests we have, our likes and dislikes, we created a playlist to reflect our personalities. It was great fun discovering who liked which band, and which songs featured in their playlists. Queen featured a lot, and almost everyone in the second group mentioned Living on a Prayer by Jon Bon Jovi! We compiled a Mayflower Young Writers' playlist, which is very eclectic, I must say! And I have a feeling that we will be listening to these songs A LOT this term!
We have put together an exciting programme for the year, and will be kicking off with the MayflowerFolk, SouthamptonStories project, which is a collaboration between writers/artists, Nazneen Ahmed and yours truly, Susmita Bhattacharya. You can find out more about the project here.
We will be writing stories and doing artwork which will be featured in the MayflowerFolk anthology that will be launched on 30th November, 2019. 

Really looking forward to next Saturday! Until then, keep writing!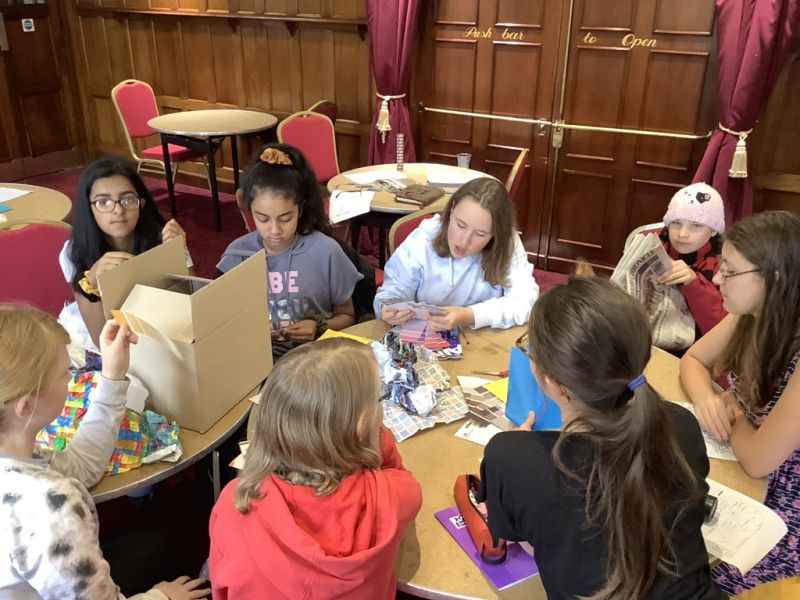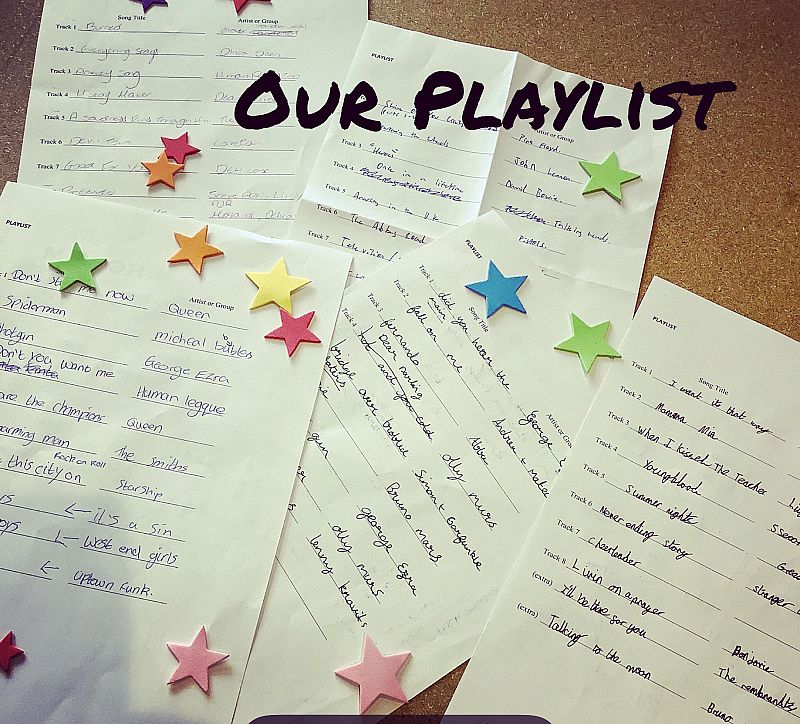 Our glammed-up wish box