Group 1 - 15
Group 2 - 10
This week, we continued to focus on the two Mayflower400 projects, and it was lovely to be able to create something with our hands. The Art Asia project had us think about the theme of Belonging, and write down our thoughts about belonging, and also about the lockdown - when we found ourselves staying indoors and not seeing people - family or friends - for such a long period of time. 
We wrote down poems, thoughts and words about these experiences and then folded the papers we used to write them on to create boats. We used the Art Asia video tutorial by Cath Bristow to create these boats. They will be put together in a stunning art installation at West Quay shopping centre from 26-29 November.
We also continued to work on the Audacious project and this week we wrote list poems. Here's the video for the workshop tutorial, if you'd like to have a go at writing them.
List poem 
by Eleanor Moodley, 11
The Mayflower Pilgrims
filled to the ceiling with
cod fish, cider, canvas sheets
spears, swords, spoons of wood
beer, biscuits, beef and butter
skillets, chisels, bolsters
four pairs of shoes and kettles everywhere
on their journey to the unknown.
I have packed my bags with everything
my whole entire bookshelf,
no books left behind.
Jeans, hoodies, t-shirts,
my phone and pots of ramen,
my dog and cats of course
for my trip to Tokyo.
Poem by Shanisha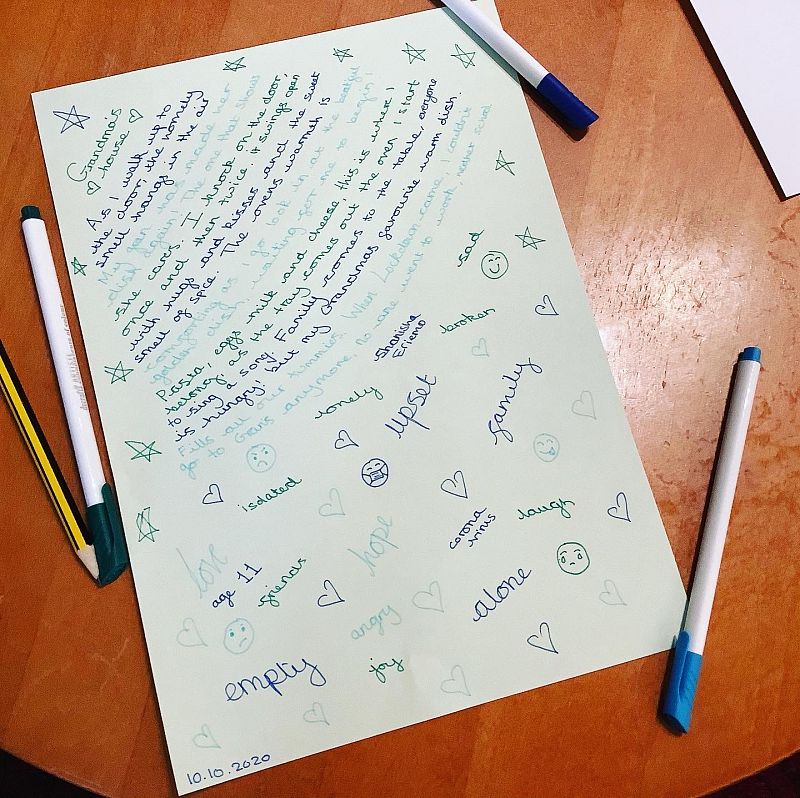 Paper boat by Ella