We start by discussing how the wind has affected us in the turbulent spell of weather we've been experiencing for the past week. How did the wind affect me? Well, on my way to the Mayflower this week the wind lifted my hat right off of my head and I had to chase it down the street as it blew away from me! Things were no calmer for our writers, from the unending nightmare of phantom car alarms (thinking back to last week, another unideal way to be woken up,) to falling down going to get milk, to the alarming clattering of stain glass, to a drain pipe threatening to fall down, to Ikea falling apart, in one way or another we were all terrorised by the wind this week. As one of our writers put it the wind was so savage that it could "tear off any layer of exposed skin," but here in the walls of the Mayflower, even though it still looks strikingly like the inside of a ship, we find respite from the wind and calm waters. 
For our first exercise we generated some ekphrastic writing in response to Lennart Nilsson's photography book 'Life.' As our writers learned today ekphrasis is the process of responding to a work of art and using that inspiration to transfer some of its essence to the page. Nilson's work provides fertile ground for this, in revealing "the interior form of the entire human body and its intricate workings" Nilson, as one of our writers points out, has created a powerful "rorschach like" effect through which we are able to transpose the outer world and ourselves to the minutiae of the human body. As we move through Nilson's photos, which shrink right down to a microscopic level, we see estrogen, bursting like a firework, testosterone, a monolithic diamond, a femur damaged by rheumatism, burning like the surface of the sun, the heart at twenty-four days, a tongue hanging out, a fingerprint, a great swirling cyclone. One writer comments that the more they wrote about Nilson's photos the writing went from being very literal to more and more abstract. We take a final look at a cancer cell which one writer describes as being like "an action movie where the hero walks away from the explosion."
We talk through some of our thoughts from Pete Bearder's 'Later at the Library' talk from last session: Homer to Hip-Hop. We discuss how from what Pete told us about the oral tradition "anyone can be a writer as long as they have something to say" and how the oral tradition "transcends any wedge or divide between people." We also discuss what's been inspiring us lately and start compiling our list of inspirational texts, which I'll leave for you at the bottom to check out! 
We discuss The Shared Patio by Miranda July, a text our writers describe as having "an extreme voice, a voice of obsession," a voice filled with "umbridge and random pep" from a "lonely, isolated and slightly violent" protagonist. We talk about July's protagonist and her obsession with "marking the days on the calendar" that she spends on the titular "shared patio," making sure that it's equal to the time her neighbour (the real source of her obsession) spends on the patio. July's protagonist represents an unreliable narrator and our writers ponder on the protagonist's descriptions of her conversations with her neighbour and "not being able to tell if it's an accurate depiction of his interest" in her. July's story is an idiosyncratic piece of writing where the text takes on the form of thoughts, and we use this as a springboard for our writers to write something idiosyncratic of their own about something they're yearning for. This place of yearning is where we left our session, and I yearn to hear what our writers yearn for when we next meet. 
In the meantime if you're yearning for good art here are our inspirational texts for the week for your consideration:
Sigur Ros – Valtari (music)
Diamanda Galas – Wild Woman with Steak Knives (sound/music)
Yo La Tengo – And Then Nothing Turned Itself Inside-Out (music)
Daughter – Smother (music)
Sophie Cameron – The Last Bus To Everland (novel)
Anne with an E (TV)
Spike Jonze – HER (film)
The Hurt You Give (TV)
Art Spiegelman – Maus (graphic novel)
Outer Wilds (game)
The Lighthouse (film)
Just Mercy (film)
Parasite (film)
The Last Black Man In San Francisco (film)
Estrogen, bursting like a fire work.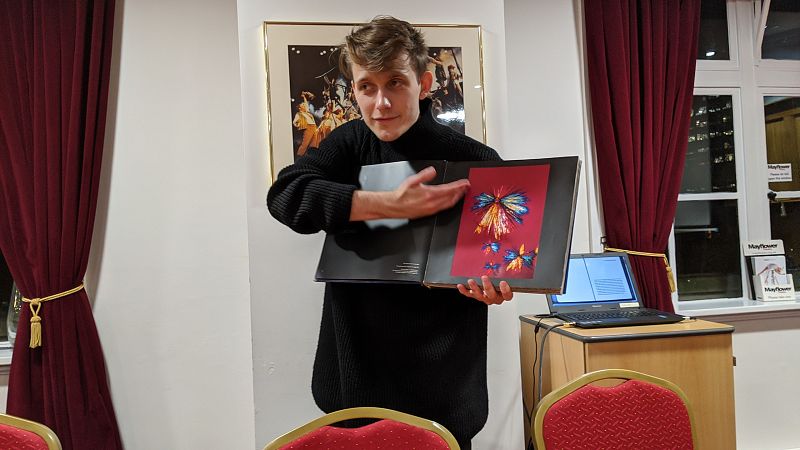 Testosterone, a diamond.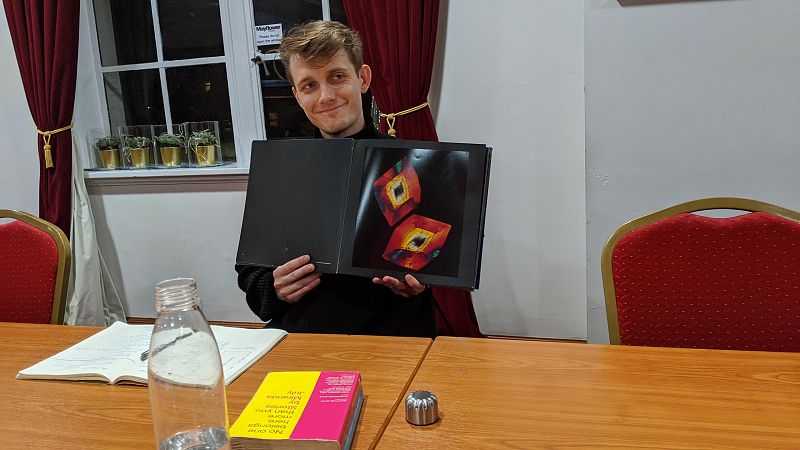 Femur damaged by rheumatism, burning like the surface of the sun.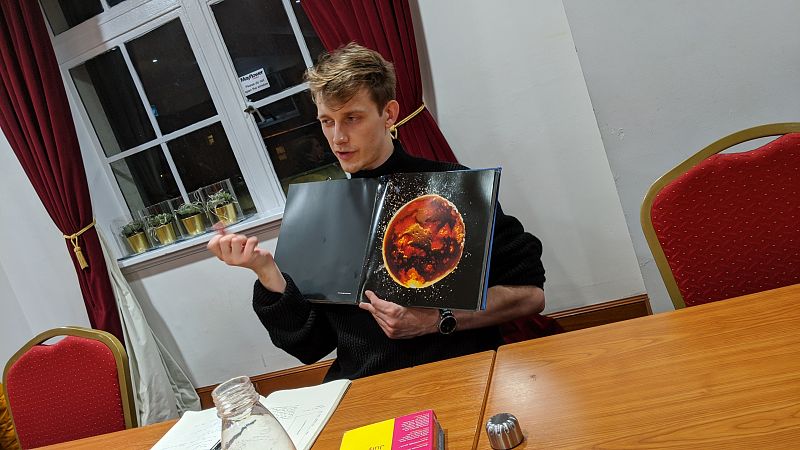 The heart at twenty-four days, a tongue hanging out OR a caterpillar and a peach.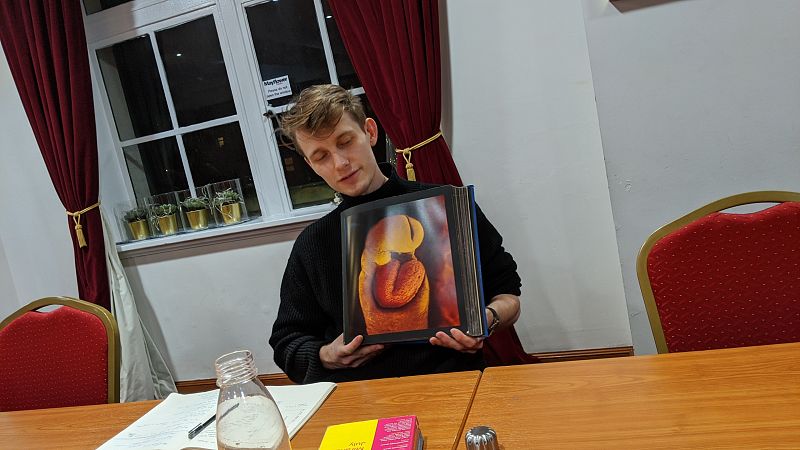 Fingerprint, a swirling cyclone.