Juniors -  14 Young - 8
In both groups we've been thinking about the upcoming refugee week.
When asked to define what refuge is these are the definitions our groups came up with; somebody that leaves their home and goes to another place because of war or another bad thing like a natural disaster, and going to another country not because you want to but because your country forces you to.
With the war in Ukraine, some of us know refugees who have joined our schools, and with the governments Homes for Ukraine scheme, Susmita hosted a family. They said that money doesn't matter, it won't make you safe, it's the friends and the kindness of others. This was a sentiment which really touched our writers who found it both sad and happy. It was also challenging to think that they arrived with only one suitcase.
We thought about what we would take if we were in a situation where we could only bring one thing. Photos of family, teddy bears, laptops and phones (with chargers) were popular with our Junior Writers whereas memory boxes of achievements were favoured by our Young Writers. In my case, I've backed up writing, documents and scans of sentimental photos onto a hard drive as part of my fire action plan, which worked for this thought exercise too. As for Susmita, she was uncertain what she would pick now but when she was younger and had to pack in the face of an earthquake she took her paintbrushes, which she still has today.
Our Young Writers used these objects as the second part of their task. Part one, after reading the storied of several refugees, was to write from the perspective of an object they might have taken with them on their journey - either in a poem or flash fiction. This was followed by our own object, left behind and seeing how these voices contrasted.
The Junior Writers focused on the idea of home, what does it mean? Mike Ferguson's list poem Home uses the senses and repetition to describe what makes the idea of home to him, which is what we did too.
Both groups watched the music video for
Rocket Man by Elton John
. The video was created after a competition won by Iranian refugee Majid Adin, who based his interpretation of the song on his own story. His journey to London, the separation, the alienation in a new country layer into the metaphor of Rocket Man and make it very emotional, especially the scenes with his family, and the juxtaposition between the positive song and the isolation of the the video. When it's considered that Elton John didn't write Rocket Man with refugees in mind, it shows how universal the experience can be if we just apply a little empathy, compassion and understanding.
So go about your week with some understanding, and to finish, join me in congratulating our Young Writers on the Explore Arts Awards!

Home is... by Chloe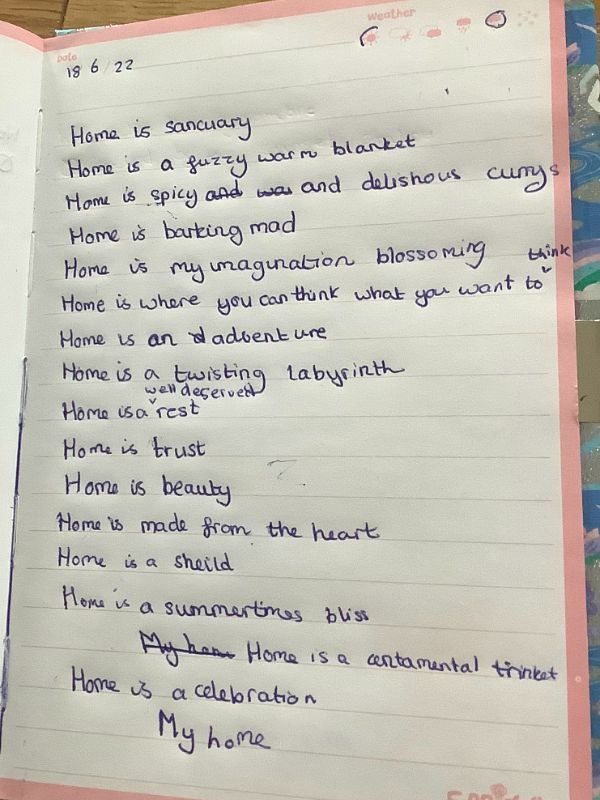 Home is... by Salsabeel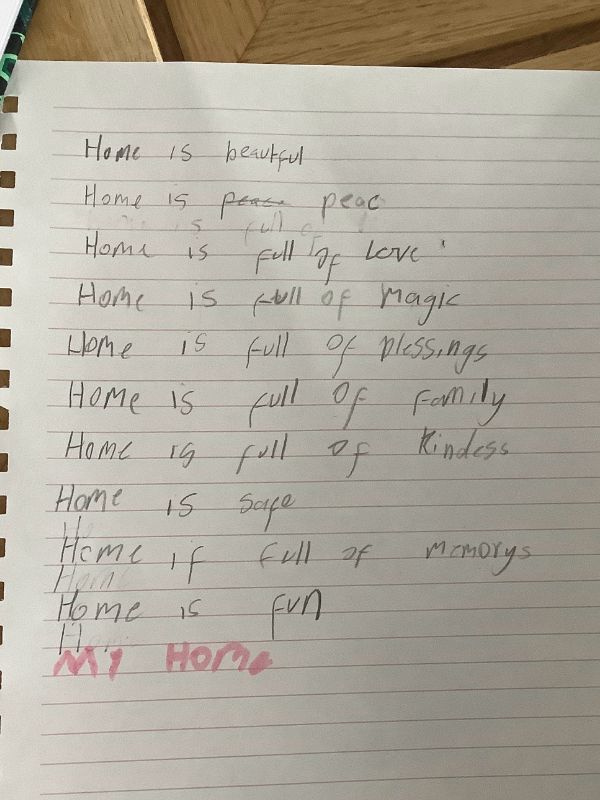 Home is... by Arsh K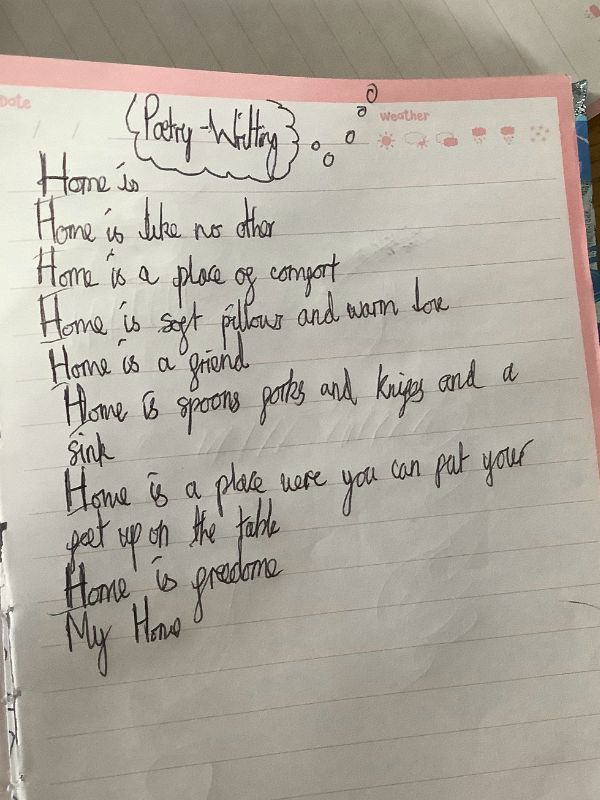 Poem from the perspective of a refugees photograph by Katie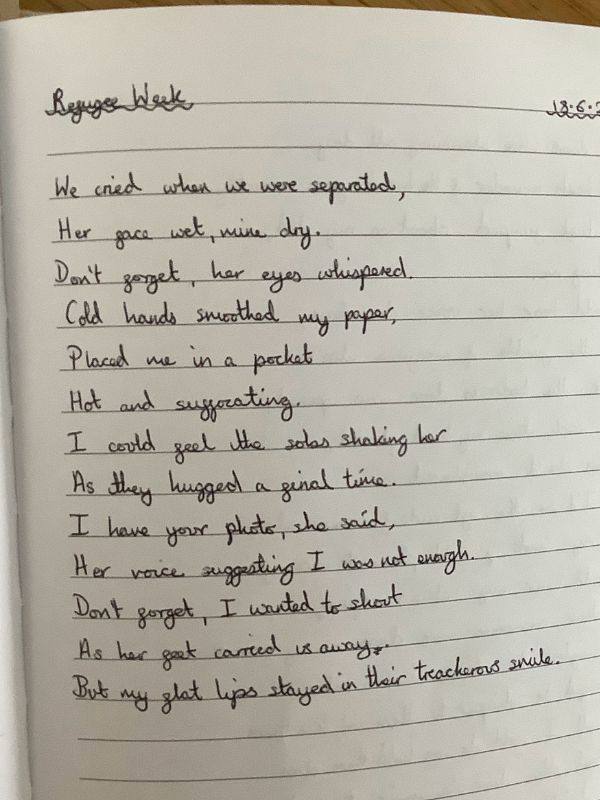 Young Writer's Explore Arts Award