The Junior Writers' Club have a puppy-in-residence! He is called Timmy, and is Susmita's little cockapoo who loves to make an entrance and say hello to everyone online. 
So this time, we watched a video about a dog and a teenage boy who didn't quite want to have a puppy until... well, you can watch it and see how THAT story goes here. 
Meanwhile, the film inspired the junior writers to write their own stories about dogs and puppies and other pets:
Amazing Dog Joe! by Namay
Once upon a time there lived a Dog named Joe. Joe was belonging to husky breed. Joe was very
friendly and independent street dog living in America.
There was a running competition in a forest park of the America for highly trained dogs who had to
pass through different sizes ring, Joe decided to participate in competition, but it was very hard
because there were dogs which were highly trained by their masters and only Joe was self-learner.
Joe was going to the park every day to see the master's technique, Joe was not allowed in the Race
as he was street dog.
Luckily out of 18 dogs in the race, one dog got sick, so Joe requested to manager to enter the
competition. They agreed for Joe due to his self-commitment.
With every one's surprise Joe passed through the rings fantastically before every other dog.
What a Marvellous Joe!
 Gentle and Swift by Diptanshu

My cockatiel is very nice.
He can fly very swiftly through the air.
He is blue and white a very rare species of it.
Those colours blend together in and meet the creases.
I like my cockatiel , now go to sleep dear.
Story by Stuti Part 1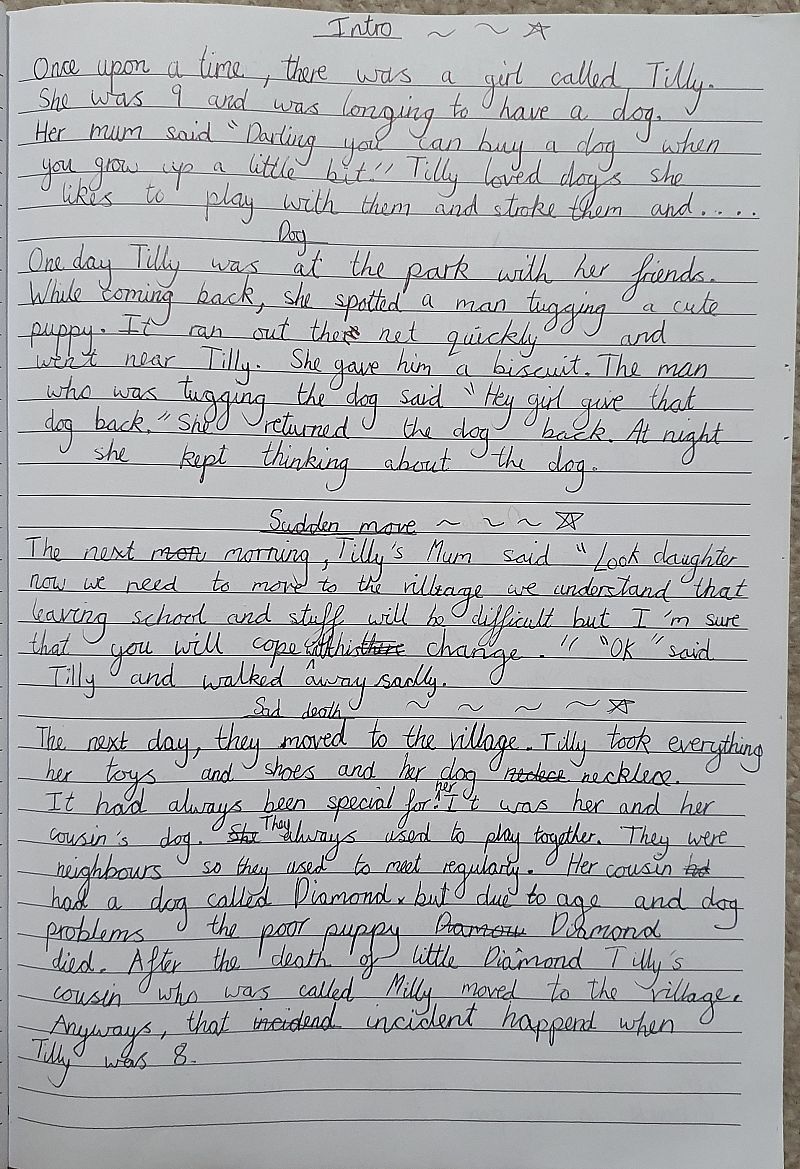 Story by Stuti Part 2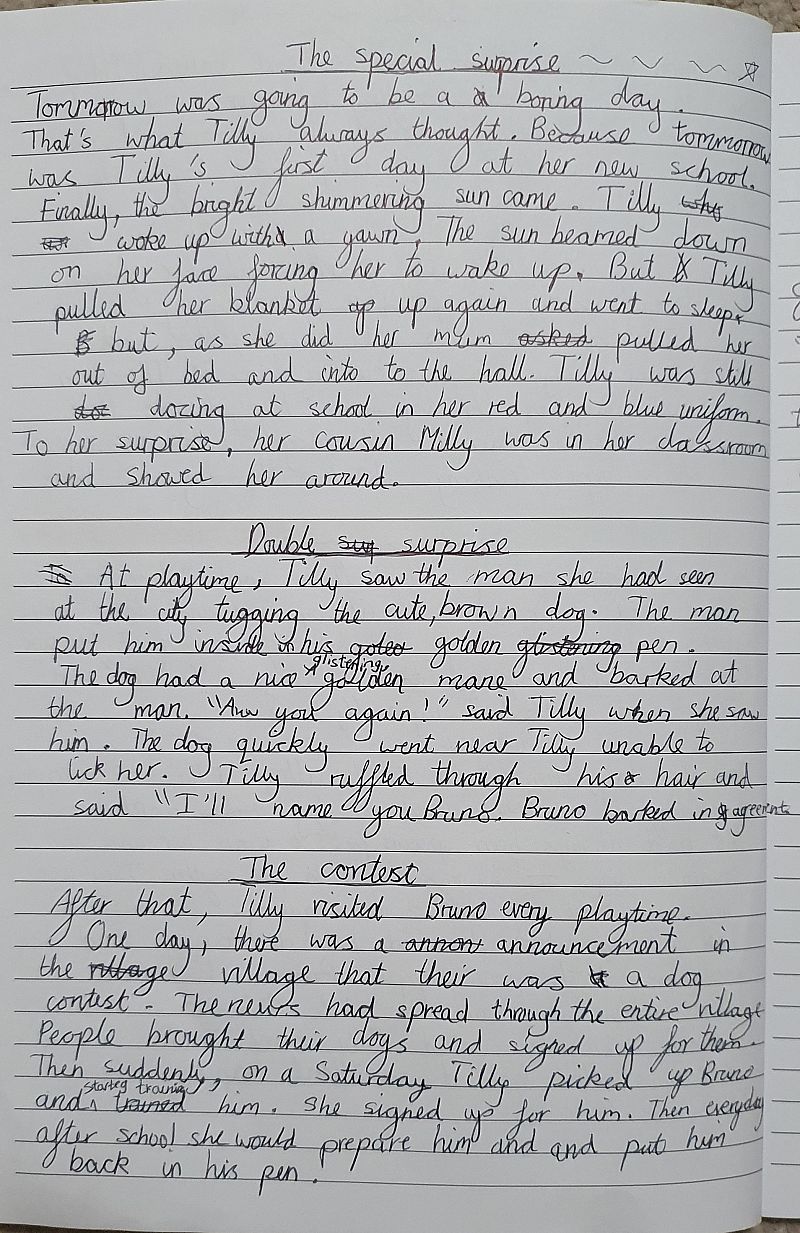 Story by Stuti Part 3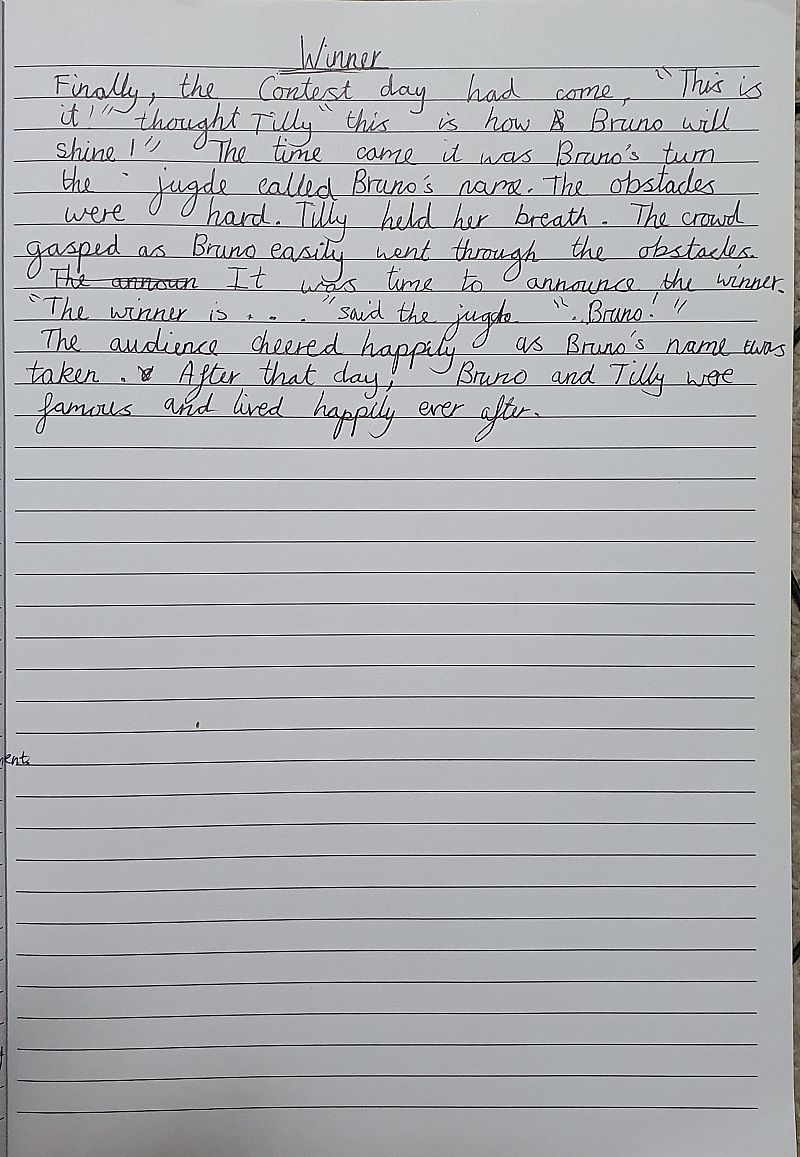 Diamante Poem by Arsh
Pet Poem by Rahmat