Group 1 – 14  Group 2 – 5

Adventure awaited us this week as we set forth on the Wilbur & Nisco Smith Adventure Writers of the Future competition (2020 anthology). The closing date for the competition is April 30th, so this week we mainly focused on planning with the idea that over the Easter break we could go away with a task in hand.

There are a few poets in Mayflower Young Writers, with one particularly die hard rhymer – you know who you are – and adventure writing was the perfect opportunity to lay down the challenge of writing prose. Ideas ranged from abandoned theme parks (in both groups, one was specifically identified as legally not Disney), quests to find estranged parents, escaping walled in apocalyptic towns whilst exploring old v. young, an exploration of nationalism through medieval Germany becoming part of the Holy Roman Empire, a middle aged couple trying to find the last sunset at the end of the world, and Indiana Jones and his temple vibe thing.

Adventure isn't everyones wheelhouse, even though it can creep up alongside a myriad of other genres, slotting into various time periods and locations, both past and future, here and far far away - it's given our writers a lot to consider and research. As for our poets, we might have been too hasty pigeon-holing them into prose. As Susmita pointed out at the end of Group 1, verse novels are books written in poetry form. It's a bigger phenomena in the United States, however we have our share this side of the pond. The previous Irish Children's Laureate, Sarah Crossan, is probably one of the better known verse novelist. However verse novels are not new; think of how the Iliad or Beowulf are told. Poetry has been an important part of storytelling since the dawn of narrative. The rhythm and meter help oral stories be told and be remembered, past from one generation, one fireside, to the next. So, if our poets can sustain a narrative for a minimum of 1500 words to create an adventure verse story, then we look with interest to see the epics they create.

A warmup before all this, though, was a call back to our World Book Day week and a look at The Brazilian Cat by Arthur Conan Doyle. In this short story, a puma traps a man all night and we follow his description of the cat and his fear.

We took a while to discuss what creatures we were most afraid of. Overwhelmingly these creatures were no mere animals, instead they were clowns and dolls. One might wonder how much Stephen King and his sway on the horror industry had an affect on these answers. We eventually got on to other traditional scaries such as spiders and snakes, but just as beauty is in the eye of the beholder so is fear and disgust. Susmita related a tale of staying with a friend who worked on a wildlife reserve, the sleepless night of worrying about bats and snakes followed by a thoughtless comment on the smell of the animals her friend worked with was not appreciated. With that in mind, how would we describe our night locked in a room with our nightmare creature? Would it be full of suspense or panicked terror? How would our senses react? How would we describe the creature?

Group 2 contrasted this emotional state entirely as we returned to Poetry for Good (Deadline April 9th). Having kicked off with an announcement of a Radio 4 call for submissions, we were charging into creating work for specified consumption. Susmita had acquired the book These are the Hands; Poems from the Heart of the NHS and from it selected poems by women to continue feeding our theme of women in the workplace. We were all surprised to learn of the existence of an Assistant NHS Librarian. With these poems to fuel us, we wrote our own about shop workers, office workers in the 70s, school teachers and Currer Bell, the pen name Charlotte Bronte was forced to adopt in order to be published.

We're going on Easter break now, a time to refresh our creative batteries and come back full of wild new ideas. If you'll miss us too much, don't fret, over on ArtfulScribe's Instagram there is a series of posts and 8pm Tuesday 15 minute live sessions for Emerging Writers (15-25 but all are welcome). Come along and join in.
See you all in the new term.

Gene's creature in the dark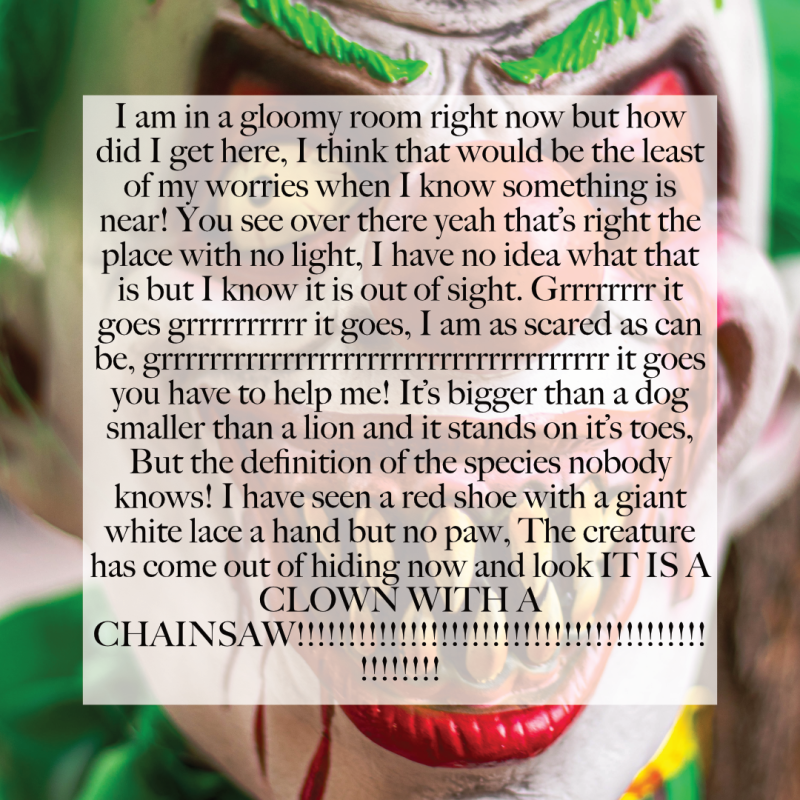 Eleanor's creature in the dark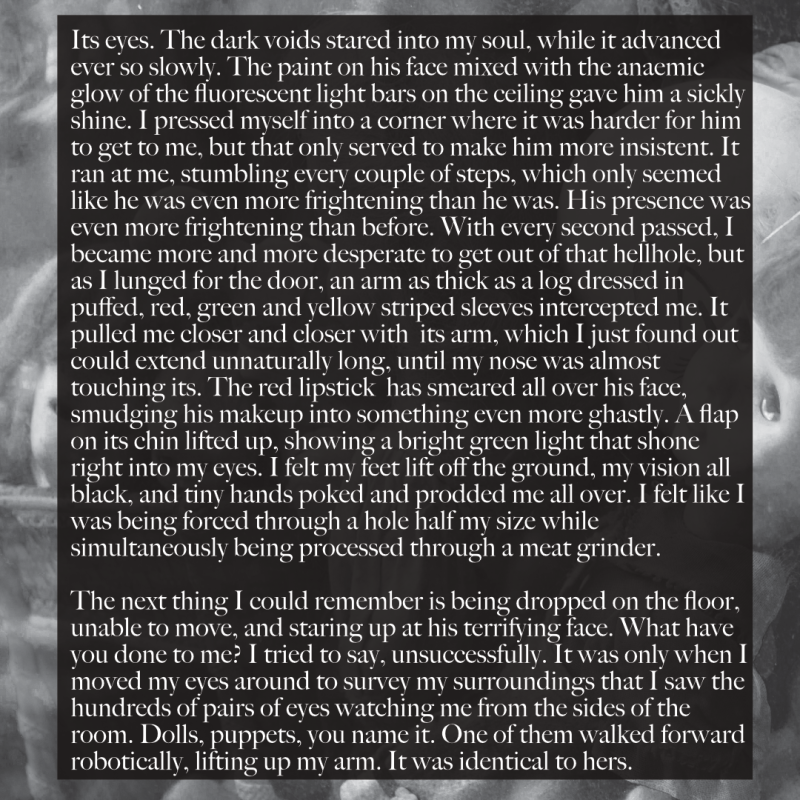 Kiki's creature in the dark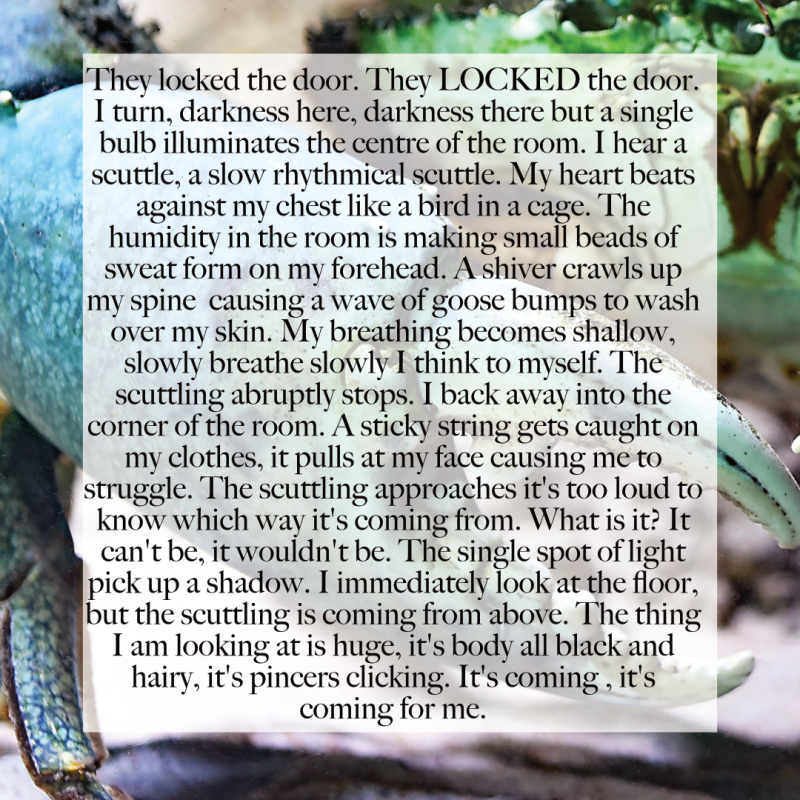 Unknown by Max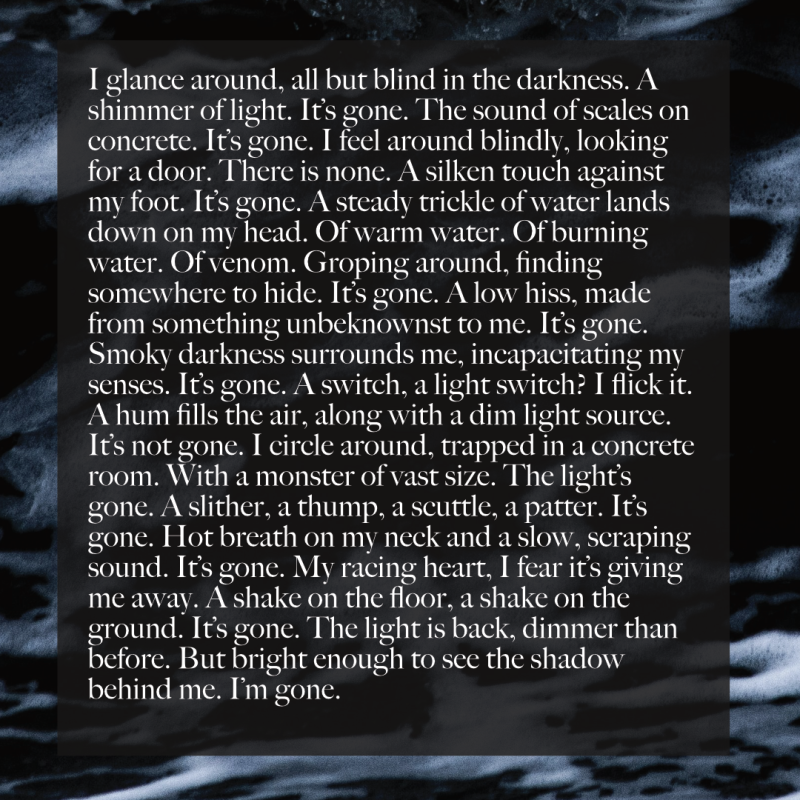 Naomi's creature in the dark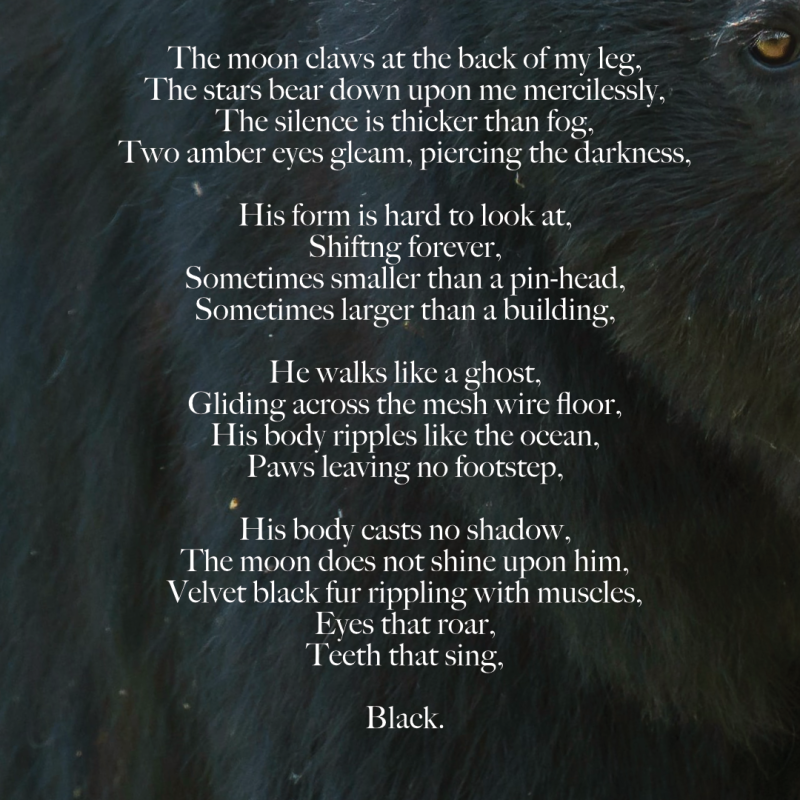 Shani's creature in the dark