MJW - 13
MYW - 10
There was a lot of excitement today as the groups walked into MAST for their sessions. Their poems were on the walls of the cafe, displayed for World Poetry Day. Each and every board is a thing of beauty - the poems and the illustrations by Nina Fraser are delightful! 
Focusing on World Poetry Day, we wrote more poems. The Mayflower Junior Writers wrote a collaborative poem, I Know Someone Who Can... inspired by Michael Rosen's poem of the same title. And when we tweeted the poem today, Michael Rosen himself replied to it with ' I love it, Mayflower Young Writers! Well done!'
Mayflower Young Writers went a little more philosophical today, contemplating big questions such as Where did we come from? Are we alone? What happens next? We had a really great discussion about life, the universe and wondering if Neil Armstrong was actually an alien as that's what his name spells out backwards - A. LIEN. got it? 
We read a poem by Cheryl Moskowitz, whom we were lucky to meet and work with a few weeks ago, called 'Roll Up, Roll Up" and responded to that poem with our own poems reflecting those big questions. 
If you're in Southampton, near MAST Studios, do drop in and have a look at our poetry in the cafe. 
Have a wonderful World Poetry Day and share some of your favourite poems with us.
Display at MAST Studios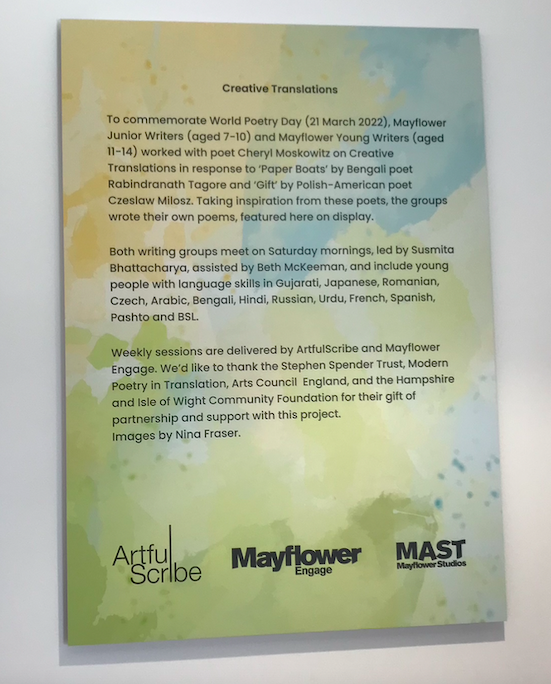 Our Paper Boats by Mayflower Junior Writers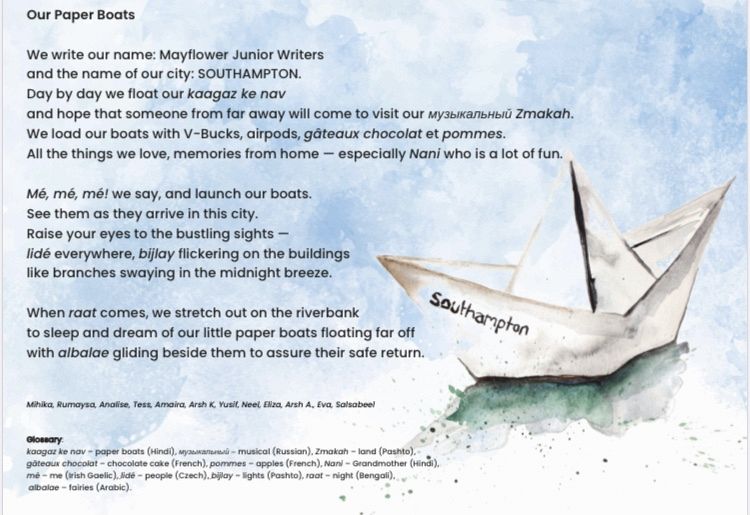 Amelia's poem, MYW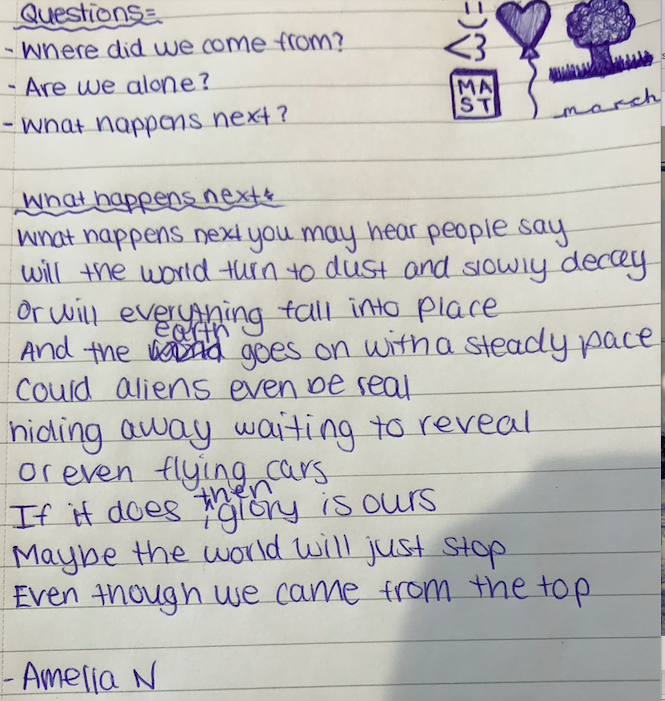 Rahmat's poem, MYW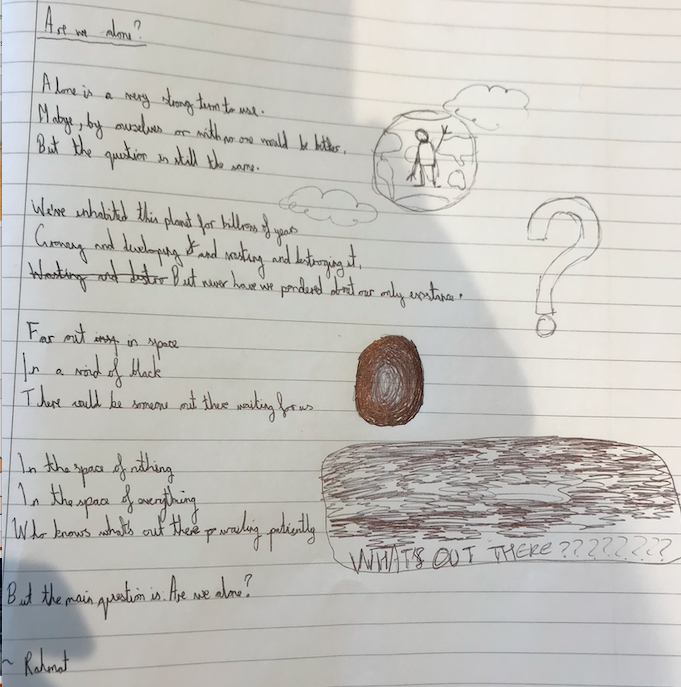 Rowan's poem, MYW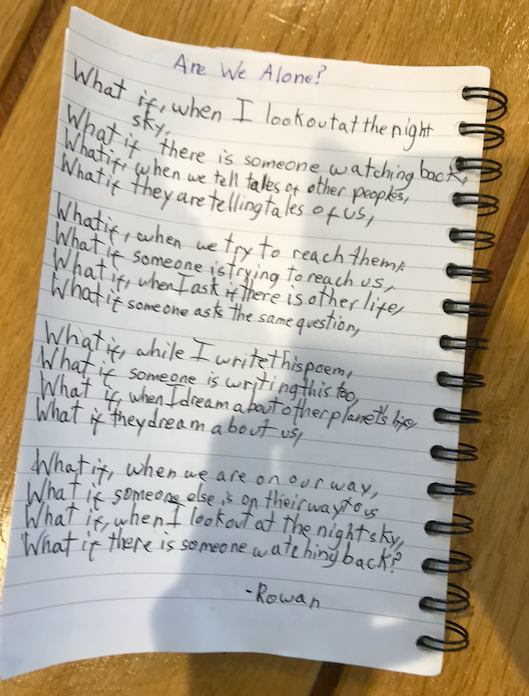 I know Someone who can ... by Mayflower Junior Writers